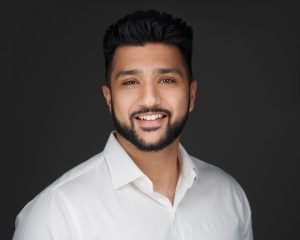 Harjot Chahal is an experienced residential and commercial real estate professional in the Okanagan. He developed a passion for real estate very early on from the influence of his family. His family has been in the valley for 27 years and have been investing, constructing, and managing real estate successfully for the duration of the 20 plus years.
Harjot has achieved a Bachelors of Science degree majoring in Economics at the University of British Columbia. After completing his degree he went back to his roots in real estate and passed the Real Estate Trading Services Licensing Program. He now actively pursues his passion in helping people find their dream homes or dream investment opportunities.
Harjot's Focus over the years has been in real estate investment and commercial properties with a mix of residential. He looks forward to hearing from you for any and all real estate needs.
Harjot is Fluent in Punjabi and English