Kelowna Neighbourhoods: Price Maps 2018-2019
Are you wondering how the Kelowna market and housing prices have adjusted since last year? From 2016's Sellers' market, we've shifted to a somewhat more balanced market. However, some would argue that it's the Buyers that have the power now.
Have prices changed that much? I've put together a price map of Kelowna and West Kelowna neighbourhoods with the Average Sales Prices for the year so far. Looking at these maps will give you a perspective of which areas are growing and which seem to have remained stagnant.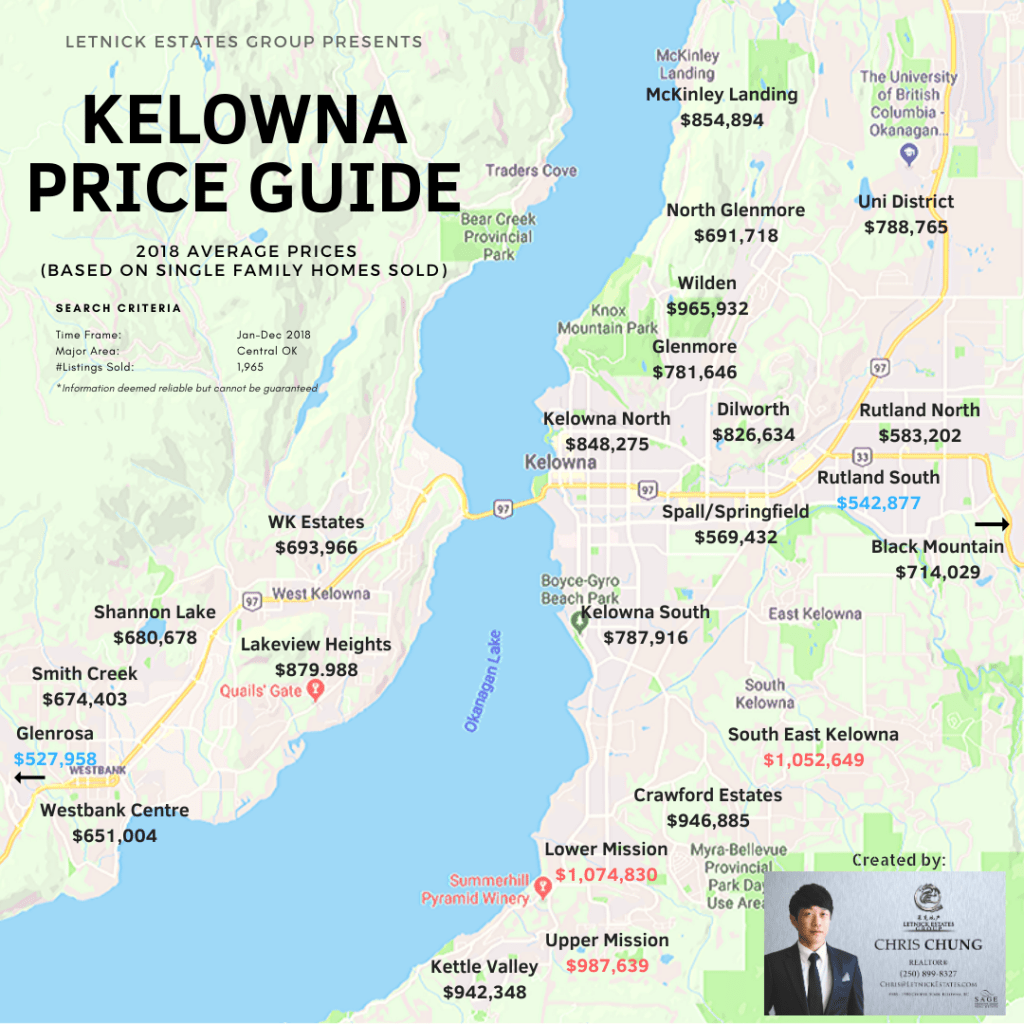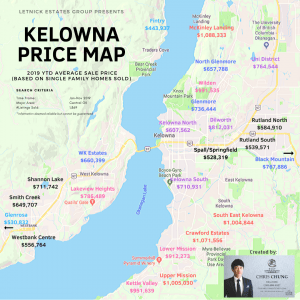 Looking at the maps above, I'd like to note that some of the more expensive neighbourhoods like, Lakeview Heights and Lower Mission, have actually gone down in average sale price this year while other areas that have seen new homes developments complete (Black Mountain, Upper Mission, and McKinley Beach) now show an increased average sale price on the map for 2019.
Explore the neighbourhoods of Kelowna
Lower Mission Pandosy Area