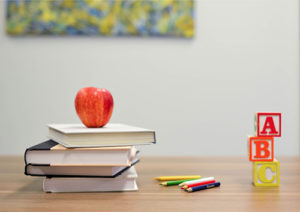 Welcome to my second blog post on schools in my hometown of West Kelowna and Kelowna. In my previous post, I briefly went through some of the top schools in the Kelowna area.
Contrary to what I've said before, I cannot 100% say that I'm from Kelowna because I actually grew up in the small town across the bridge in Westbank; currently known as the City of West Kelowna.
I spent most of my formative years attending school in West Kelowna from 1993-2001 (grade 5 to 12). Back then, we had a few less elementary schools and actually two too many secondary schools. Currently, West Kelowna has 9 elementary schools, 2 middle schools, and only 1 overpopulated secondary. We must assume that over time new schools are built and teachers retire, transfer or leave, but hopefully this blog post can provide you with a formidable starting point in finding that perfect school for your children's learning needs and give you a snapshot of the education opportunities in my cherished hometown of Westbank (as true locals still call it), British Columbia. 
In British Columbia, elementary and secondary schools are given a ranking by The Fraser Institute which releases reports each year on the performance of their test scores (based on reading, writing, and numeracy). This report provides parents with the information and data to see how schools are performing over time. It compares most schools in the entire province with some exceptions.
Below, I have gathered a list of the top 5 elementary schools (both private and public) and a mention of the 2 middle and 1 secondary school in West Kelowna. This data was taken from the 2017-2018 school year which was then released in 2019. Due to the pandemic situation, they have not released the 2020 results and I'm not sure that they plan to do so. As with all ranking and rating systems, this report does have its fallacies and subjectivity; however, it does provide a criteria and its own gauge of performance, rating, and ranking of these schools over a 5-year period.
*Please note that some of the smaller-sized schools (ie. Our Lady of Lourdes) may have higher test averages due to smaller class enrollment among other factors such as the age of newer schools.
Elementary Schools in West Kelowna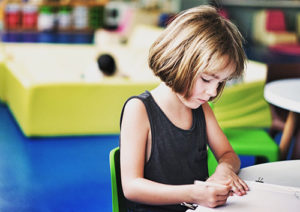 Here are the TOP 5 elementary schools in West Kelowna based on The Fraser Institute's 2019 rankings. The provincial ranking is based on the most recent 5 years with a link to the Report Card which shows the achievements for the schools as a whole:
(BC Ranking: 59 / 955)
Our Lady of Lourdes is a private Catholic school located in the heart of downtown Westbank right off the highway coming into the town. It is the one and only private elementary school on this side of the Bridge and has an extraordinarily high score for not just West Kelowna, but the whole province of British Columbia. This may be due to the smaller student population with more focus on each student and smaller classes. It neighbours the not so highly-ranked public elementary school, George Pringle Elementary School at (759/955).
If you read my previous Kelowna School blog post, you'll remember Aberdeen Hall which is the only school ranked higher than Our Lady of Lourdes.
Report Card: 
Our Lady of Lourdes
(BC Ranking: 311 / 955)
Credit: Castanet News
One of the newer schools in SD23, the name of this school holds a deeper meaning for me. As an ethnic Chinese 2nd gen Canadian, I think it was a great step of inclusion for the Asian community in West Kelowna to name this school after the Canadian Chinese Pioneer, Jok Mar, who first came to Kelowna in 1927 and had retired in his West Kelowna orchard in 1969 after running the Star Cafe on Water Street.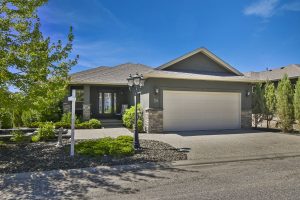 For 2019, this was the highest ranked public school in West Kelowna and second only to Anne McClymont in Kelowna for the Central Okanagan region. It was used as a pilot school to implement a new style and approach of learning; different than outdated conventional methods.
With a new reputation as the best public school in the area, it can be difficult to get your child enrolled here. Waiting lists exist and finding a home in this catchment has its challenges with low inventory and high demand. If you do have interest in this area, I have this beautiful Walkout Rancher View House listing only a 5-10 minute walk to this school.
Report Card: Mar Jok Elementary School
(BC Ranking: 413 / 955)
This school will always have a special place in my heart. My education all started at this wonderful elementary school located by the serene fishing spots of Shannon Lake Regional Park. I was one of the first students at this school when it opened back in 1993. Despite being a little older, they have recovered and maintained a very decent score for the area, ranking 2nd among public schools in fast-growing West Kelowna.
Report Card: Shannon Lake
(BC Ranking: 541 / 955)
If you move to the hills of Glenrosa, your children will be in the catchment of Helen Gorman. Named after to longtime resident and former Westbank Elementary educator, this school was also built in the time (1992) when Westbank was growing from a town into a city.
With an enrollment of about 220 students (K-5), this school serves as a feeder school to Glenrosa Middle which would progress to Mount Boucherie.
Report Card: Helen Gorman
(BC Ranking: 596 / 955)
Rounding out our top five elementary schools, we have Chief Tomat, which is located walking distance to Mission Hill Winery. With about 250-265 students (K-5), it has a great new playground and large field for children to play. The school has three levels and takes advantage of views of Okanagan Lake.
The school has a similar ranking to A.S. Matheson in Kelowna and would be a feeder school to Constable Neil Bruce Middle School and Boucherie, which are both less than 5 minutes away. If you move to a house in this catchment with your young children, you could conveniently commute from that house until they leave for college. Check out this listing!
Report Card: Chief Tomat
Secondary and Middle Schools in West Kelowna
There are talks of a new high school being built in West Kelowna to accommodate the influx of new families and help alleviate the overcrowding at Mount Boucherie. However, currently, there are only two middle schools and one high school in West Kelowna. Please note that Middle schools are not included in the Fraser Institute's report, however some secondary schools also function as bridge middle schools.
Ranked 70th out of 251 schools in the entire province, this is great school for your teenagers to prepare for university entry. Many graduate and go on to apply to top universities in Canada and around the world. With a continual improvement in scores from 2014 (5.1) to 2018 (6.8), the school is committed to improving it's programs and classroom sizes.
However, being the only secondary school in the area with over 1,500 students, a new secondary school would be an important step to making this school more student-focused. As a former graduate from this school, I can proudly say, "Go Bears!".
Report Card: Mount Boucherie Secondary
CNB first opened in January 2000 serving grades 7 to 9, but as of September 2018 through a Westside grade reconfiguration process, they have moved to now accepting grades 6-8. CNB has five feeder elementary schools which include:  Chief Tomat, Hudson Road, Rose Valley, Shannon Lake, and Mar Jok. Watch the school tour from some of their past students:
Credit: Quinn Sadlowski (Youtube)
Up on the hills of Glenrosa is where you will find the other middle school of West Kelowna. This school will be where students from Helen Gorman and George Pringle elementary schools continue their education. It also offers French Immersion from grades 6 to 8.
That rounds out my list of the elementary and secondary schools in West Kelowna. All of these schools in West Kelowna are very comparable to the schools you'll find on the other side of the bridge. If you find an area in West Kelowna and plan to move to that neighbourhood, you'll find two maps below showing the different catchments which will determine where your child will be placed in School District 23.
If you have any specific questions about a school system or area, please comment below or contact us at Letnick Estates Group via email. Kakaotalk, or WeChat. Our team offers services in various languages and we are here to help you find the right neighbourhood, home, and school for you and your family.
Your Local Guide to West Kelowna and the Okanagan
The Need For Quality Education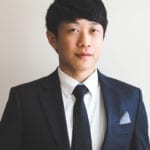 About the Author:
Chris Chung is a local real estate agent who attended elementary, middle and high school all in West Kelowna. After graduation from the University of Alberta in Foreign Language Studies, he worked as a public elementary school English teacher in South Korea. With work experience in the education field, he well understands the challenges of moving to a new place and finding quality education for your children and a good neighbourhood for them to grow up in.