Your Local Guide to Kelowna and the Okanagan
The Need For Quality Education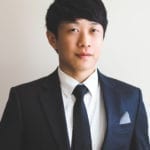 About the Author:
Chris Chung is a local real estate agent who attended elementary, middle and high school all in West Kelowna. After graduation from the University of Alberta, he worked as a public elementary school English teacher in South Korea. With a background in education and having lived abroad in Asia for over 8 years, he well understands the challenges of moving to a new place and the need to provide your children with quality education.
As a former educator in Seoul, a mecca for high educational standards, I have a good understanding of the importance in choosing the right school for your young ones. When moving to a new city or country, it is crucial for parents to research ahead of time to see which institute of learning will provide their children with the best tools to grow and succeed. I attended school in Kelowna from 1993-2001 (grade 5 to 12) and was enrolled in the Okanagan school system for the majority of my formative years. With this experience and knowledge, I hope to provide you a formidable starting point in finding that perfect school in Kelowna.
In British Columbia, elementary and secondary schools are given a ranking by The Fraser Institute which releases reports each year on the performance of their test scores (based on reading, writing, and numeracy). This report provides parents with the information and data to see how schools are performing over time. It compares most schools in the entire province with some exceptions.
Below, I have gathered a list of the top 5 elementary and secondary schools in Kelowna, according to the Fraser Institute. This data was taken from the 2016-2017 school year which was released in 2018. It also provides the performance, rating, and rank for the previous 5 years.
*Please note that some of the smaller-sized schools (ie. Aberdeen) may have higher test averages due to smaller class enrolment among other factors.
Elementary Schools in Kelowna
Here are the top 5 elementary schools in Kelowna based on The Fraser Institute's ratings. The provincial ranking is based on the most recent 5 years with a link to the Report Card which shows the achievements for the schools as a whole:
(BC Ranking: 33 / 811)
Aberdeen Hall is a private school located in the University District atop the hill next to the UBCO new residences. It is soon to be connected to Glenmore and Wilden areas by the new John Hindle Drive which makes it convenient for those who decide to buy a home in those family-friendly neighbourhoods.
Report Card: 
Aberdeen Hall Preparatory School
(BC Ranking: 101 / 811)
This private Catholic elementary school is home to students from kindergarten to grade 7. It is located in central Kelowna, close to Capri Mall and the Landmark buildings.
Report Card: St Joseph Elementary School
(BC Ranking: 101 / 811)
This is a private school that has had a great reputation over the many years of its existence. It has grown in size and offers education from preschool all the way up to grade 12. The elementary school part of the school is located in the Lower Mission as part of the Evangel Church.
(BC Ranking: 265 / 811)
As the top-ranked public elementary school in Kelowna, this school provides both English and French Immersion to children in kindergarten to grade 6. It is located in the Lower Mission. Most of Upper Mission will be in the public school catchment of Dorothea Walker or Anne McClymont.
(BC Ranking: 319 / 811)
This public school services all of Kettle Valley and parts of old Upper Mission. Being a newer school (September 2009), it is still building its reputation and ranking with newer facilities and plenty of green space for outdoor sports and activities.
Secondary Schools in Kelowna
Here are the top 5 secondary schools in Kelowna. Middle schools are not included in the Fraser Institute's report, however some of these secondary schools also function as a middle school. The provincial ranking is based on the most recent 5 years:

Credit: The Fraser Institute
Ranked 23rd out of 246 in the entire province, this is the TOP high school in Kelowna and has a great reputation for being a school that strives for academic excellence. It is well known for its consistent academic performance and successful arts programs. Check out their "Gangnam Style" video which has over 70,000 views on Youtube.
Report Card: Okanagan Mission Secondary
With another high rank of 50th out of 246, Immaculata is another great option for your teenagers. Our very own JP Letnick is an alumni and can attest to it's quality of education. It is located in Lower Mission on KLO Road and is a private school without the high private school fees, as it is partially subsidized (50%) by the Ministry of Education.
Report Card: Immaculata Regional High School
KSS with its long history of academic achievements consistently receives good ratings and has a rank of 56 out of 246 in the province. It is located in the Lower Mission next to Okanagan College and has the largest secondary student population in Kelowna.
Report Card: Kelowna Secondary
Being a private school with many resources, KCS also offers secondary classes up to grade 12. With a smaller student population than the bigger public schools, this translates to more attention on your child's educational needs. This Christian school in the Lower Mission has an impressive rank of 24 out of 246 BC secondary schools.
Report Card: Kelowna Christian School
Rutland Secondary has a respectable score of 155 out of 246 and is located closer to Orchard Park Mall and the Kelowna Airport. It serves many of the East Kelowna families including Black Mountain, North and South Rutland, and Ellison.
That rounds out my list of the top 5 secondary schools in Kelowna. There are other reputable schools that were not mentioned on this list in Lake Country and West Kelowna. If you find an area in Kelowna and plan to move to that neighbourhood, you'll find two maps below showing the different catchments which will determine where your child will be placed in the public school system.
If you have any specific questions about a school system or area, please comment below or contact us at Letnick Estates Group via email. Kakaotalk, or WeChat. Our team offers services in various languages and we are here to help you find the right neighbourhood, home, and school for you and your family.