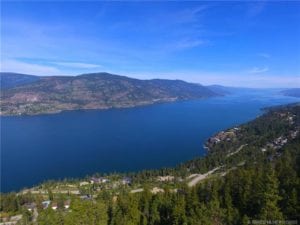 Why is Kelowna one of the most popular cities in Canada for young people and young families?
The sleeping giants are awaking. BC's third largest city, Kelowna, located on the banks of Okanagan Lake, continues to attract young professionals and small families from all over Canada and the World. So, what makes Kelowna so attractive?

Photo Credit: Invest Kelowna 
As one of the most advanced Canadian cities in the high-tech industry, Kelowna has an annual high-tech output value of more than one billion Canadian dollars and boasts an astounding 633 high-tech companies. Due to the fact that there are more than 2,000 hours of sunshine each year in Kelowna, companies like Solar Green Technologies, a company that specializes in solar power with CRE Green Consulting Ltd. are choosing Kelowna as a base for establishment.


Further, Kelowna's high-tech animated company Club Penguin was acquired by Disney for $350 million. The founder of Club Penguin's also chose to continue the development of other high-tech and gaming companies in Kelowna. For example, Immersive Media was recently acquired by Digital Domain for $100 million. Kelowna's University of British Columbia (UBCO) and Okanagan College are constantly training a large number of top talents for the city. Raghwa, head of Accelerate, pointed out that Kelowna is still a sleeping giant. In the next 5-10 years, he predicts Kelowna will see tremendous changes. According to CMHC's data survey, the majority of population moving to Kelowna is now mostly 22 to 35 years old.
In 2013, the high-tech industry contributed $1 billion to Kelowna's GDP and $1.2 billion in 2015.
 
Why do young people and small families find Kelowna such an attractive place to move?
Kelowna families have a high average income, and house prices are relatively low compared to the big cities. With the exception of basic living expenses, it is possible to keep more cash in your pocket and bear less of a burden. Many have the luxury of traveling often and spending time with their family while making rational investments. Sixty-five percent of an average Kelowna family's income can be both saved and used for personal spending. According to CMHC data, Kelowna mortgage amounts are quite manageable. The monthly mortgage for the average apartment comes in at $1,485/month, townhouses at about $2,072/month, and single-family homes are $3,223/month. This shows that most residents here have less repayment pressure, and the return on investment for rental properties is larger.
In addition to the high-tech industry, agriculture is also very developed, most notably the wine industry. There are close to 240 wineries in the Okanagan region. The annual production value reaches upwards to $200 million. More than 500,000 tourists visit the Kelowna wineries every year, generating more than 10,000 jobs in the tourism industry. With plenty of water and sunshine, beautiful basins and an ideal climate, the Okanagan has become a paradise for wine lovers to enjoy.

Photo Credit: OMREB
Where are the people moving to Kelowna coming from? The largest number of people who move to Kelowna are from the Okanagan Region, 16.9% from Vancouver, 10% from Alberta, 2.7% from Saskatchewan and 2.7% from overseas. That being said, the government's Foreign Buyer Tax for Kelowna and West Kelowna has had little impact on the local market and is suspected to be a tax grab by the current NDP government.
These factors and more show why Kelowna has become a hot destination for young professionals, entrepreneurs and families. It is a place where you can develop your career, start your own business and raise your family without having to sacrifice the conveniences of city living. So what's stopping YOU from moving to Canada's next booming city?
Original Article by Joanna Wang (Translated and revised by Chris Chung)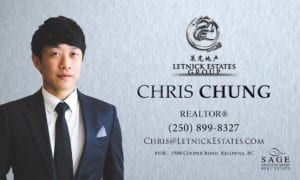 Letnick Estates Group
Sage Executive Group Real Estate